Performance support in healthcare has proven to be very successful over the past years. With the help of interactive video, it can increase employee competence and ensure patient safety. In this article we will look at three examples of how interactive video in healthcare improves employee performance.
Why performance support?
Performance support enables your employees to get the right information at the right moment. This helps them to work more efficiently and improve the quality of their work. Gained knowledge is directly applied in the workplace.
This way employees are more motivated to learn, when they can learn and apply the information at the exact moment they need it.
Now, let's get into practical applications of performance support.
High-risk activities
Procedures in industries such as healthcare often include risks for both patients and employees. Their safety is the number one priority and performance support is the key to ensure this.
Healthcare provider Zorgbalans implemented interactive video to support their education on infection prevention. The video showcases how Personal Protection Equipment (PPE) is applied to prevent infections while treating COVID-19 patients. This type of performance support enabled Zorgbalans to make such information more accessible and clear.
"Interactive video is a very valuable tool to provide our employees with necessary support and knowledge in the workplace. This is the future of both theoretical and practical learning."
Melanie Hekking, Training Advisor at Zorgbalans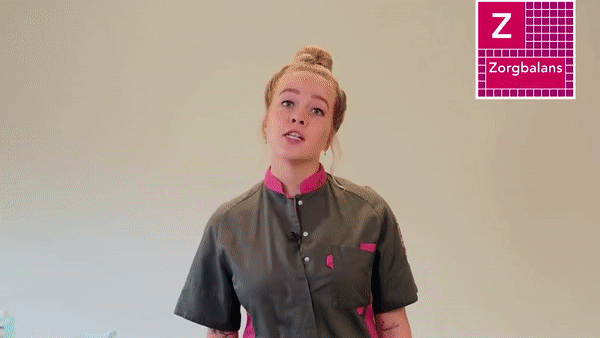 Keeping information up to date
Medical knowledge is constantly updated to improve treatments. Dutch hospital Catharina Ziekenhuis used interactive video to get their employees up to speed on the changes in COVID-19 treatment methods.
Their video informs and tests medical personnel efficiently on subjects such as recognizing symptoms, monitoring, and treating patients.
The benefit of using interactive video is that information in the video can always be added or adjusted. Videos can also be reused for repeated certification if necessary.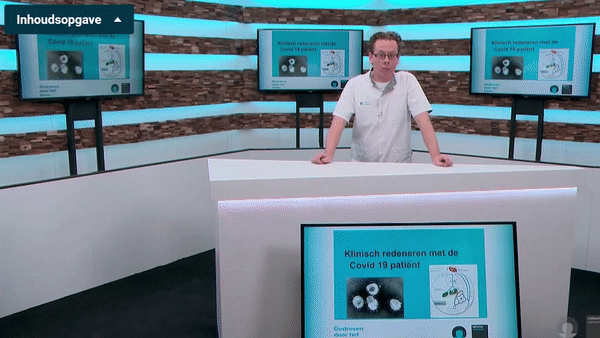 Safely applying technology
Patients leave hospitals with physical harm caused by medical equipment more often than necessary. With easy access to information about this equipment a lot of these cases can be prevented.
OK learning, a publisher for eLearning and online training programmes, created an interactive video to simulate performing robotic surgery. The whole process, from setting up the robot to operating it for surgery, is displayed in an interactive experience. This makes the steps to follow as clear as possible.
The shown actions can directly be applied in the workplace. This leads to faster learning, faster adoption of new technologies and equipment, and tasks being performed with more ease and fewer risks.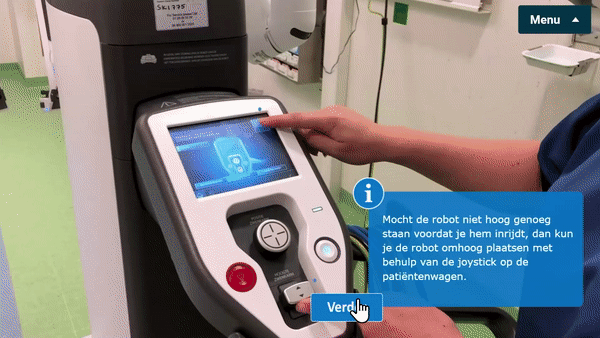 Conclusion
Hihaho helped these organizations optimize their workflow with performance support. The use of interactive video for transferring information can speed up learning processes and reduce risks in procedures and the use of technology.
Do you want to improve your employee performance and discover what interactive video can do for you? Fill in the contact form below and let us know what your challenge is!