Add an interactive video to your website, using WordPress!
Step 1. Make sure your publish settings enable you to embed your video on websites. Click here for more information about publishing your video.
Step 2. Click on 'Share' (either under your video in the Preview mode, or under 'More options').
Step 3. Copy the embed code.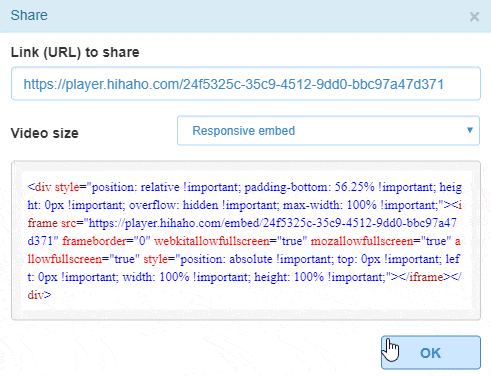 Step 4. Go to WordPress and go to the post where you want to add the video to.
Step 5. Click on 'Text' in the upper right corner (instead of the visual mode).
Step 6. Paste the embed code and publish your article!
Note: sometimes adding an embed code to WordPress only works when you are super admin.