Maybe you'd like to link to another video. And maybe you'd like this video to open in the same frame, instead of a new tab popping up.
If that's the case, 'Linked video' is the perfect interaction for you!
For instance, when there is a sequence to your videos and you want your viewers to go to the next chapter.
There are two benefits:
– The transition to the next video will feel smoother.
– If your video is on a website, the viewers will stay on this website instead of going to a new web page.
When the viewer is watching the second video, they can always go back to the previous video by clicking on the icon in the upper right corner.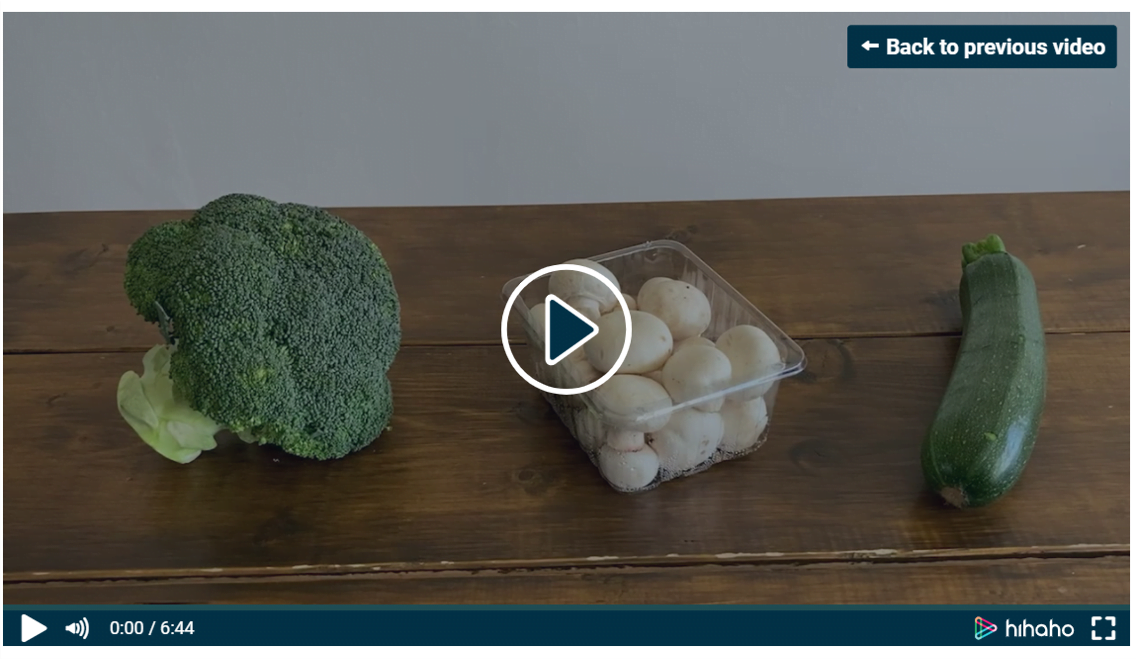 When the viewer returns to the previous video, it will continue right from the point where the viewer left of.
If you'd like to see an example, just watch our video on the homepage of our website. At the end, you can click on one of the demo videos. Instead of opening a new website, the video opens in the same frame.
Note: only hihaho videos can open in the same frame. So if you want to link to a video from another platform, it's important to put this video in hihaho first. Click here to read how.
Unfortunately, viewers always have to press 'Play' when the next video opens. This is because Google has decided that videos should not start playing automatically. Do you remember those times when you went to a website and unexpectately, loud music blasted into your headphone because a video started to play? To prevent this, Google has decided that people should click on 'Play' first. And that's something that also happens with this interaction.
How to create this interaction
So that was an explanation about the purpose of the interaction. Now, how can you use it?
When you click on 'Linked video', you'll be able to create a button. You can add a text, like "Click here to watch chapter 2". But you can also make the text box invisible and put it over a button you created in the original video. Like we did in our homepage video.
Next, add the unique code of your video. When you watch the preview of the video, you'll see player.hihaho.com/lettersandnumbers. You have to submit everything after the slash into the last field.
Press save, and you're done!