When you're in the edit mode, you will see a green button on the top right: 'Preview'. This will take you to the preview mode.
Click on this button to see what the final result of your video will look like. This is very important if you want to test your video and see if everything is to your liking. The URL you see in the address bar when in preview mode, is also the URL you can share with others to watch your video.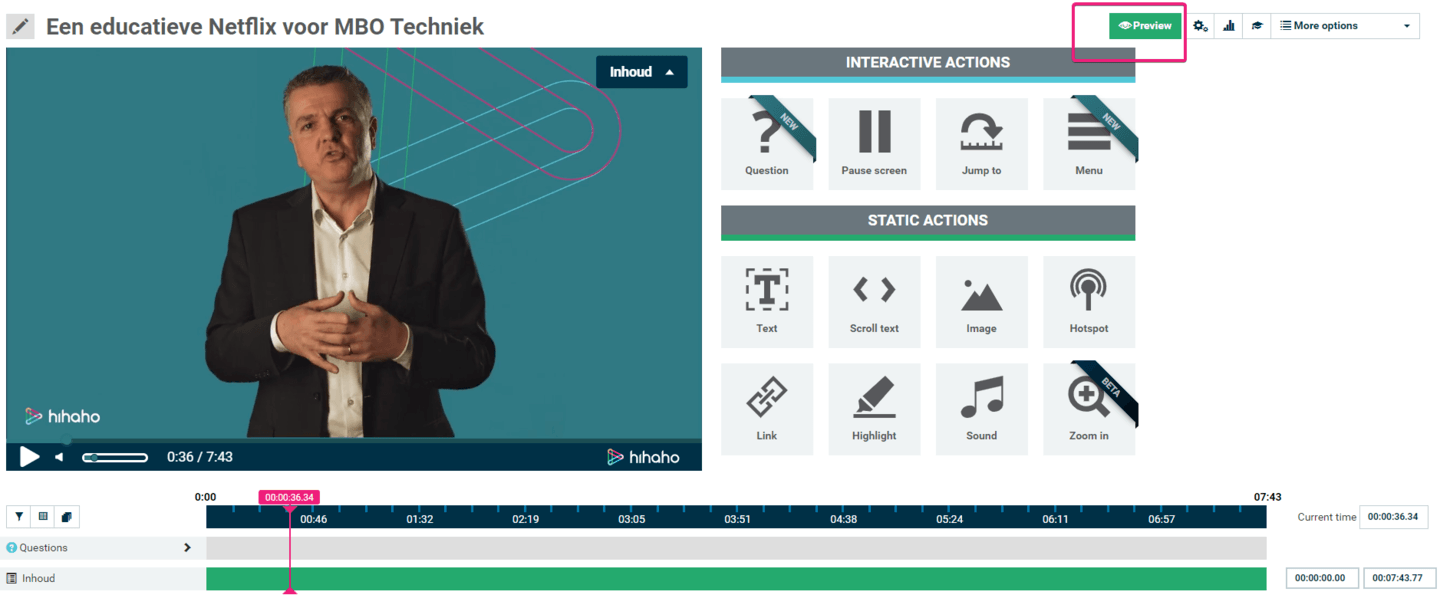 You may want to look frequently at some parts of the video in the preview mode. Enable the function 'Allow your viewer to navigate through the video' to make it easier.