The Transparant button is an 'invisible' field to which a hyperlink or jump can be connected. Watch our tutorial to learn more in only one minute! Note: this interaction used to be called the 'Link interaction', as you can see in this video. We hope to update the tutorial soon!
You can place a link over a logo or image which was placed in the original video and add, for instance, the URL of your website. Or when the original video already has buttons, you can make them clickable by placing a link over them.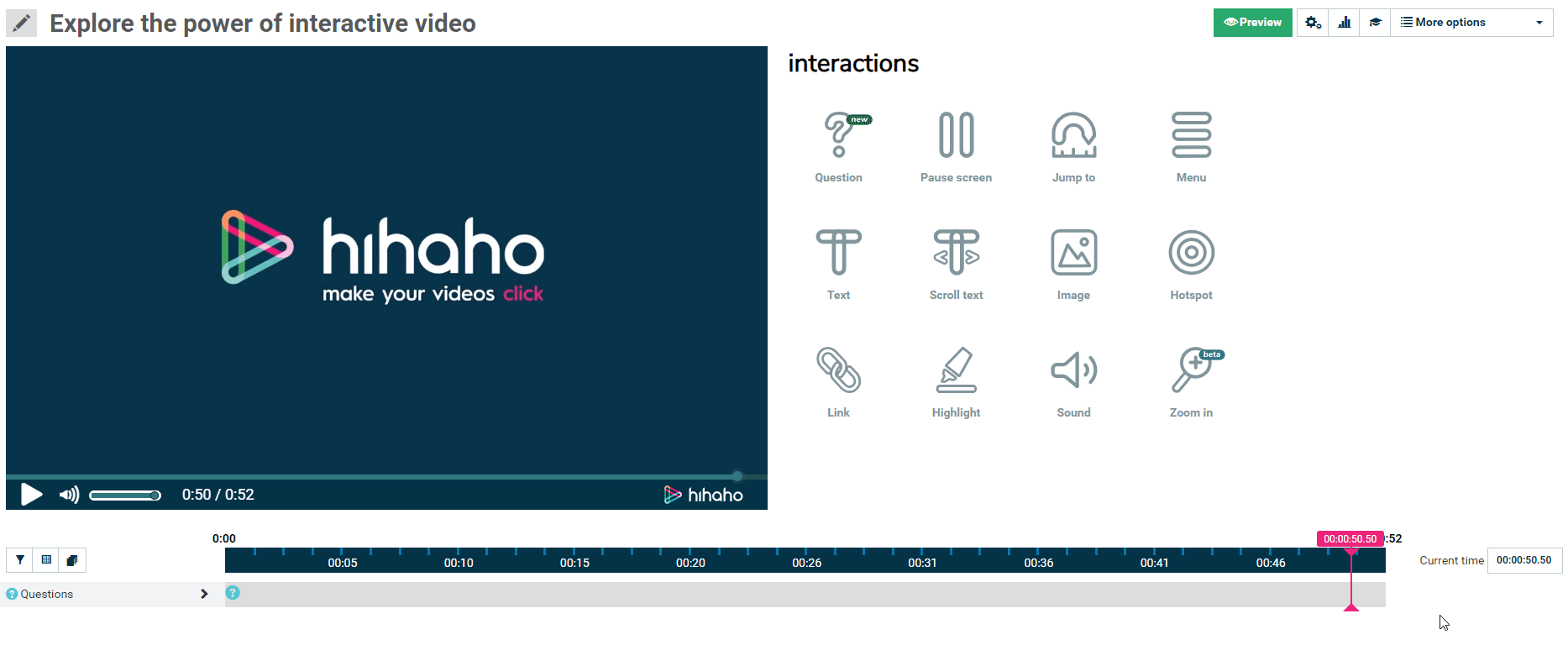 Generally, the Text interaction is more frequently used to create a clickable button. Click here to find out why.