Click on the icon with the gears to go to the video settings. In this article, we explain the general video settings. To find out more about the other settings, click here: advanced, reporting, collect viewerdata.
Below the image, you find the explanation of each setting by number.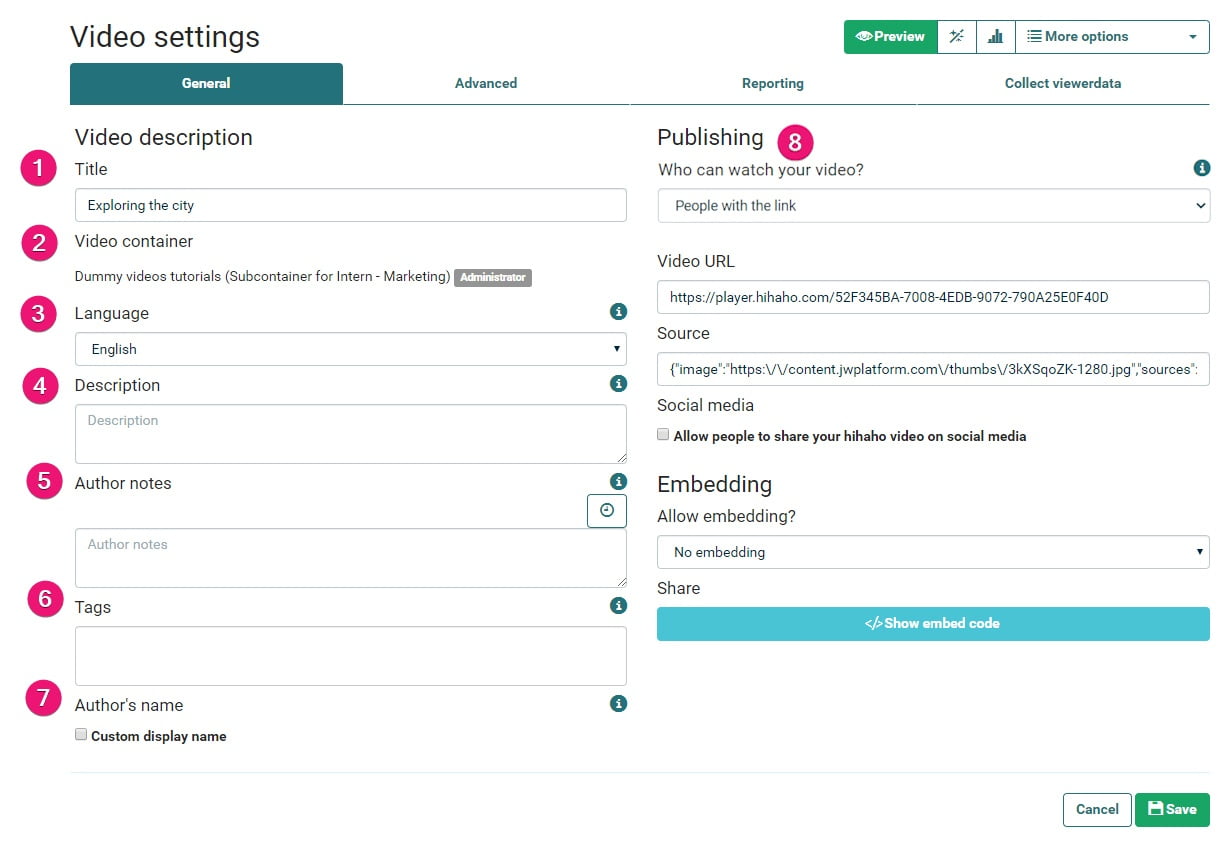 1. Title
You can change the title of the video in the settings, but you can also do this in the edit mode.
2. Video folder
Here, you can see the folder of the video. Click here for more information about folders in HiHaHo. You can't move the video to another folder in the settings. However, this is possible in the video overview. Click on 'More options' and then on 'Move to …'.
3. Language
When you change the language in the settings, all general buttons will automatically change to this language. For example: 'Submit answer'. All handwritten text, like the feedback on a question, needs to be changed manually to the right language.
4. Description
The description of a video is shown below the video in the player.
5. Author notes
The author notes are only for you (and your coworkers) and are invisible to the viewer. When you click on the clock button, your name and the current date and time will automatically be added to your notes. This can help you take track of your notes.
6. Tags
If you choose to set your video to 'Public', it can be helpful to add tags to your video. This will increase the findability of your video in search engines such as Google.
7. Author's name
You can change the name of the author of the video by using the custom display name. The author's name will be visible below the video in the player.
8. Availability
Here, you choose how to publish your video. Click here to learn about the different options and possibilities.